Happy Easter !! I hope you have enjoyed the weekend break with family and friends! It has been such a long time since I have updated my blog and I feel I am always apologising for how busy my life is. I have decided that I am one of those people who needs 48 hours in a day and then it still may not be enough....I'm sure many of you can relate to that too!? Apart from family commitments, I have been
"busy"
spending time in my
"happy room"
creating all sorts of cards, scrapbook layouts and other paper craft goodies, but unfortunately, many don't make it here because they are
"secret"
items for Idea Extravaganza events, Design Team projects etc....and I would hate spoiling the surprises for you. However, in light of the fact that it is Easter and this is my 100th post I thought I would celebrate by sharing some
"freebie"
digital templates and show you a little of what I have been doing.
These are part of the next installment of sketches that I will be presenting this year at the big Idea Extravaganza workshops - so a little preview for you to play with before I come visit your Town, City or State.


If you like to play with paper and stickers - these sketches are easy to follow and if you prefer digital you can find the download links
here
and
here.
( and they will be
available up until the 7th April )
I have noted that the digi templates have already been downloaded over 50 times each in such a very short space of time...which means you must like them - huh?? If you do use the sketches, I would appreciate you leaving me some
"love"
or share your page creations on my
facebook page
- an event has been created and there are some amazing versions of these sketches already being uploaded & shared - I would love to see yours too!
These are my examples, they both use the new baby digital kits released by Creative Memories "today" - enjoy!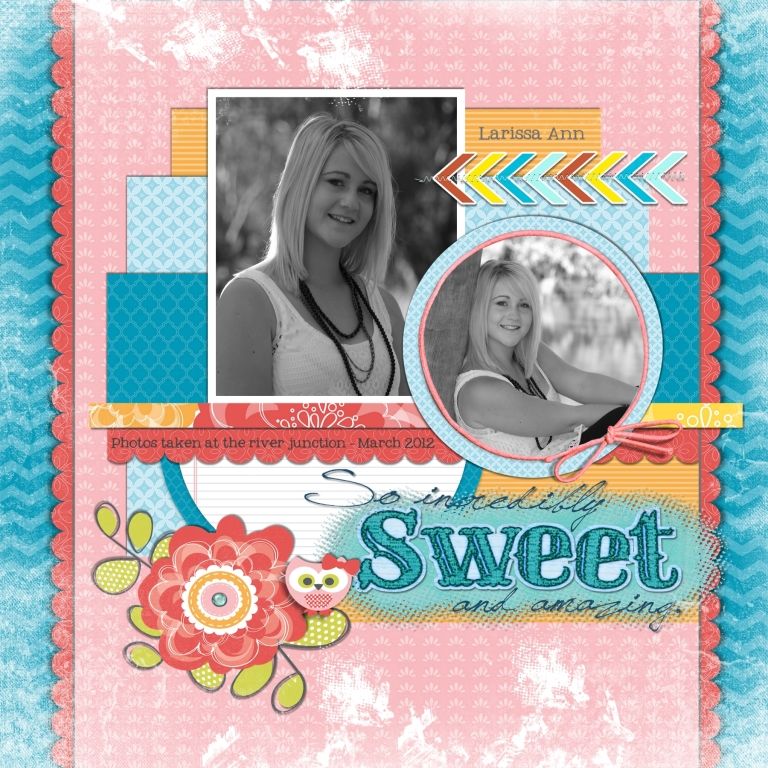 Let's hope I can keep those promises of more regular blog posts and I am back before this month ends.